As a presidential historian, I have had a lifelong fascination and interest in the presidents that dates back more than 50 years to my first presidential memory – of John F. Kennedy's inauguration. When I was 8 years old, I memorized all the presidents in order (reciting their names in ten seconds!).
Over the years, I've read many, many biographies and books about the presidents – and still have many more to read from my library of more than 600 presidential biographies!
Books:  I am the author of the Foreword to the 2016 biography "The Story of John Quincy Adams – 250 Years Later," by Edward Cody Huddleston (Atlantic Publishing Group, Inc., Ocala Florida).  I'm currently writing a book about the 2016 presidential campaign and election and how it shattered all precedents and rules, and am working on other books about the presidents as well.
Media Interviews:  I am regularly interviewed by the media about presidential history and have been quoted in newspapers, online, and appeared on television, including the following:
The Hill

Are Negative Campaign Ads Helpful to Voters?, Op-Ed by Mike Purdy, November 2, 2016
Inaugural Address was "Classic Trump," with Echoes of JFK, FDR, Op-Ed by Mike Purdy, January 20, 2017
An Honest Look at Presidents Day, Op-Ed by Mike Purdy, February 20, 2017
Fake News?  What About Trump's Fake Promises?, Op-Ed by Mike Purdy, February 25, 2017
New York Daily News

President Obama Approval Rating Rises to 52%, New Poll Shows, by Clemente Lisi, June 24, 2016
President-Elect Trump to Leave "Unprecedented" Number of Federal Jobs Vacant, by Adam Edelman, January 19, 2017
Trump's Gloomy Inaugural Address Did Little to Unify the Country, Experts Say, by Jennifer Fermino, January 20, 2017
Trump Falls Short of Campaign Promises Despite Busy First Week, by Adam Edelman, January 28, 2017
VEJA Magazine (Brazil)

E Agora, Democracia?, (And Now, Democracy?), January 25, 2017, by Nathalia Watkins.  Published in Portuguese
I retired in 2010 after more than 30 years as a contracting manager for local and state governments in Seattle, Washington, and still do part-time consulting (www.mpurdy.com). I have a bachelor's degree in business and public administration and an MBA, both from the University of Puget Sound, and a master of divinity degree from Fuller Theological Seminary.
Have Mike Speak at Your Event
Mike is available for speaking engagements on a variety of subjects relating to presidential history.
Find out more
Recently on the Blog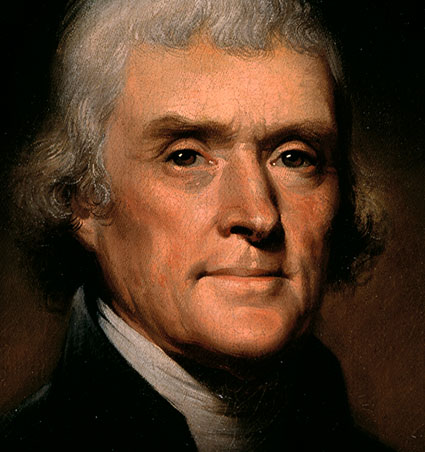 Before Thomas Jefferson died – on the 50th anniversary of the Declaration of Independence, he gave instructions for what he wanted engraved on his tombstone.  Ever mindful of shaping his place in history, he hoped to be remembered by posterity for three... read more