Presidential History Roundup #10: Interesting news about Presidential history from PresidentialHistory.com.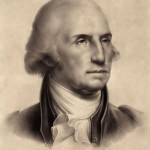 What Happened to Washington's Love Letters: Only three George Washington love letters to his wife, Martha, survive.  Martha destroyed correspondence after Washington's 1799 death. Click here for more details of one of the surviving letters.
Research the Presidents Online:
  The American Presidency Project has 110,126 documents related to the presidents and the study of the presidency.  Click here to go to their site.
How Tall is the New Reagan Statue?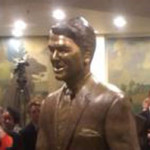 A bronze eight foot tall statue of Ronald Reagan was unveiled at the California state capitol in Sacramento on June 22, 2015. Click here for more details.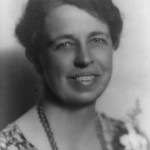 What Did FDR Chide Eleanor About?  Eleanor Roosevelt often served as the eyes and ears of the paralyzed President Franklin Roosevelt.  In this blog posting by Feather Foster, she recounts the story of Eleanor's failure to taste the food at state prisons she had inspected.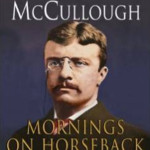 What Biography of Theodore Roosevelt Should You Read?  Click here for a summary and rating of 14 biographies of Theodore Roosevelt from Steven Floyd.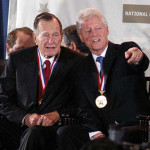 Will Friendship of George H.W. Bush and Bill Clinton Survive 2016?  The fabled friendship of these two former presidents who once battled each other fiercely will be tested as Jeb Bush and Hillary Clinton pursue the presidency.  Click here for an article on their relationship and the challenges it faces.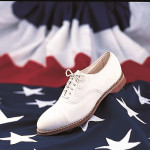 Making Shoes for Every President from Millard Fillmore to Barack Obama:  Interesting article about a 165-year old company and the shoes it has made for 31 of our presidents.  Woodrow Wilson's shoe at left.