In the last week, I was interviewed and quoted in two online articles about presidential history:
Campaign Insults:  The ne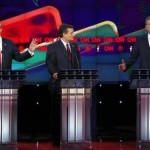 ws service Reuters published an article on February 13, 2016 entitled "Loser! Jerk! Insults Fly on the Republican Campaign Trail" by Alana Wise.  I'm quoted discussing the vitriolic 1912 presidential campaign, and the need for us to return to a more civil discourse. Click here to read the article.
Presidential Money Problems:  On Presiden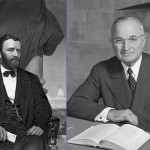 ts' Day, February 15, 2016, I was quoted in an article published by Credit.com on "The U.S. Presidents Who Were Horrible With Money," by Christine DiGangi, discussing the personal financial challenges of Ulysses Grant and Harry Truman. Click here to read the article.
I hope you'll check out these two online articles!