I gave a talk on February 25, 2016 to the Construction Law Section of the Washington State Bar Association on the reconstruction of the White House in the early 1950s. I titled my talk "Barely Avoiding Disaster: Lessons Learned from the Reconstruction of the White House During Harry Truman's Presidency."
Weakened structure: The groaning and creaking of the White House that President Harry Truman thought were ghosts of previous presidents haunting the famous residence turned out to be the complete failing of the interior beams and walls of the building that had been rebuilt after it was burned by the British in 1814. Had not action been taken in the 1950s to gut the entire interior of the building, it is likely that it would have collapsed in on itself bringing down the sandstone exterior walls as well, and causing physical harm or death to the residents and workers.
A troubled project: One would expect that a renovation project of this politically and historically significant home would have been an orderly and well-managed project that would be completed on budget and on time. The opposite was true, and the project was fraught with a host of problems, including political feuding about design and budget, a shockingly low contractor bid, significant delays by the architect in producing drawings for the contractor, change orders that busted the congressionally authorized budget, delays in schedule, inadequate staffing of the project, a labor strike, and more.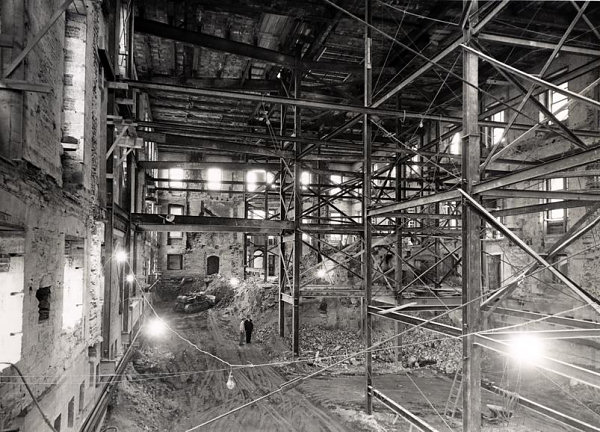 A stronger building: In the end, the interior of the White House was re-built with a steel structure and it continues to serve as the home to our nation's president and family. Thankfully this happened, because if the structure was weak and it had collapsed on some of the prized antique furnishings like those from antiques world, then there would have been outrage. But, it still stands to this day, and the antique furniture is well maintained and providing the rustic, historical element the White House should provide. What a credit to our fantastic nation.
Your group? If you're interested in having me give this talk to your group, please contact me.