If we want to understand what made John F. Kennedy an admired and glamorous president – his innate sense of ease with people, his ready smile, his wit, his razor sharp intellect, his comfort with the media, and even his proclivities for frequent sexual encounters – we can learn from eavesdrop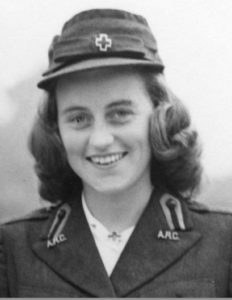 ping on his early years.
Kick:  Clues about what it was like for JFK to grow up come from a somewhat surprising source – a well-written biography of his younger sister, Kathleen, whose nickname was Kick (Kick: The True Story of JFK's sister and the Heir to Chatsworth, by Paula Byrne, 2016, Harper).  The compelling narrative of the book, which is meticulously researched and yet delightfully readable, opens up an insightful window into life in JFK's birth family and how Jack was shaped and formed, including the influence Kick had on him.  While the book's focus is on Kick, it is much more than that, and is well worth the read for anyone interested in John F. Kennedy.
Talent:  Kick was often described as a female version of JFK – charismatic, witty, the life of the party, funny, honest, irresistible, and exuding sex appeal with her radiant smile.  Even though she was not a classic beauty, men flocked to her.  And people – men and women – flocked to Jack.  His mother, Rose, once said that Jack's "outstanding talent" was in "making friends and enjoying friendships."  But as Kick once noted "I'm like Jack – incapable of deep affection."
Hugs:  With their similarities, Kick and Jack were also very emotionally close.  Jack was not, however, emotionally close to his controlling parents, who led very separate lives (father Joe had multiple well-publicized affairs).  Rose was neither emotionally nor physically nourishing to her nine children (which included the developmentally disabled Rosemary).  Jack later recalled that "my mother never really held me or hugged me.  Never! Never!"  Hugging and basic child rearing were delegated to a nanny.  And with family's wealth, servants and a chauffer helped meet other needs and care for their mansions in Hyannis Port (MA) and Palm Beach (FL).
England:  Joe Kennedy's wealth from Wall Street and Hollywood enabled him to hobnob with the rich and famous.  He then turned to politics and was appointed by President Franklin D. Roosevelt as the U.S. ambassador to Great Britain.  When the family of the new ambassador arrived in London, they were front page news and sought after celebrities, especially Kick.  The Kennedys met the King and Queen of England, the Pope, and countless other prominent leaders.  The family's celebrity status in England undoubtedly taught Jack about image and what it meant to be a public figure.  These lessons helped him in his later political career and in dealing with the media.  His father also taught him about the importance of image from what he had learned from his days in Hollywood.  Jack's senior thesis at Harvard was published as a book (Why England Slept), increasing his reputation, making him famous before his time, and sparking rumors that the 21 year old might someday run for president.
War:  In addition to telling the story of Kick (and Jack), the book provides great narrative about pre-war Europe.  Everyone knew war was coming and sensed that it was the closing of an age.  Against her staunchly Catholic parents' wishes, Kick married into a prominent anti-Catholic family in England with her nuptials to William Cavendish, the heir apparent of the Duke of Devonshire and Chatsworth.  Kick's marriage was short-lived, however, when her husband was killed in World War II just months after the wedding.
Crash:  For all the glamour and vitality associated with the family name, the Kennedys have endured more than their share of tragedies over the years.  Kick was one of the early victims, dying in an airplane crash at age 28.
Summary:  A brief review of Kick: The True Story of JFK's sister and the Heir to Chatsworth cannot do justice to the fascinating story of Kick's life, her relationship with her brother Jack, the Kennedy family, and the times in which they lived.  Author Paula Byrne does a masterful job of making the past come alive in this enjoyable 287 page book.  The reader comes away from the biography knowing not just the outlines of Kick's life (and Jack's), but having an intuitive sense of their personalities.