I wrote an article that was published on History News Network on June 9, 2019 entitled "What the Feud and Reconciliation between John Adams and Thomas Jefferson Teaches Us About Civility." Click here to read the article
My New Book: The article draws from some of my research for my recently published book: 101 Presidential Insults: What They Really Thought About Each Other – and What It Means to Us.
Order Now: The book is now available for ordering from Amazon, Barnes & Noble, or your local bookstore.
Excerpts from Online Reviews of the Book: Here are a couple of excerpts from online review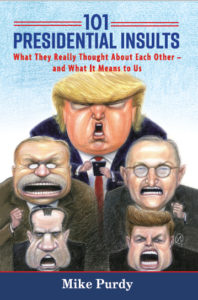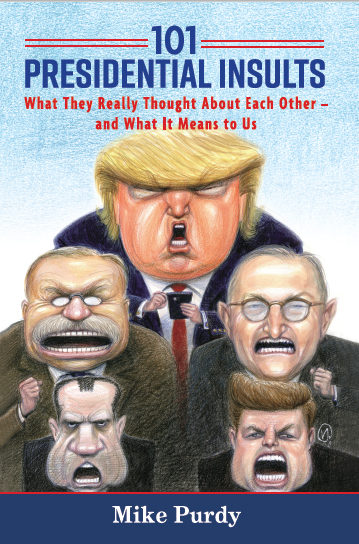 s of my book:
"Anyone reading this delightful short study will have reactions of laughter, shock, and am

azem

ent as

they learn more about the personalities of our 44 Presidents.

"

"This collection of slurs and criticisms voiced by presidents about other presidents made me s

mile

, and it made me sad. Some of the odd and old time-y vocabulary is worth learning for sure. This book would make a great gift for someone who likes following politics.

"

"This book is intriguing and timely. What witty, candid quotes! Buy it now for yourself or a gift!"

"Purdy lays out a strong case for decorum in our national politics and, by implication, in the lives of all of us…The message, of course, is ever more timely as we approach the presidential election of 2020."
Write Your Own Review: If you've bought and read the book, I'd be grateful if you'd write an online review on Amazon (and/or Barnes & Noble). Thank you!