In my blog posting of June 16, 2015 on Lincoln's Gettysburg Address, I announced a contest.  I will give away one free copy of the newly published book "Gettysburg Replies: The World Responds to Abraham Lincoln's Gettysburg A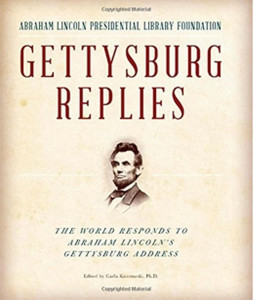 ddress."
Free Copy of Book:  I will send a free copy of the book to the best 272 word response to Lincoln's Gettysburg address that is sent to me by readers of this Presidential History Blog.  You must be an email subscriber to the blog.
Deadline:  The deadline for your short essay is Friday, July 31, 2015.
More Information:  For more information, click here to review my earlier blog posting.  If you have any questions, please contact me.  I look forward to reading your responses!